Instrumentation Calibration
do you have a project we can help with?
Instrumentation Calibration
Efficiency for your business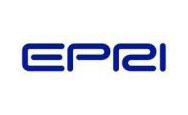 Shawver & Son, Inc. calibrates pressure, flow, temperature, level, chart recorders and analytical devices utilizing state-of-the-art instrumentation calibration equipment.  The accuracy of measured data is traceable to the National Institute of Standards and Technology (NIST).  Our instrumentation technicians are licensed electricians and certified by the Electric Power Research Institute (EPRI).  Our service includes detailed calibration reports that inform the customer about the instrument's history, status, and efficiency.
The Electric Power Research Institute is an independent, non-profit organization made up of scientists, engineers, industry professionals, and academic researchers that study and address electricity related challenges.  Shawver & Son, Inc. has been an EPRI member since 2005.
Services provided by our specially trained and certified electricians:
Scheduled device testing
Device comparison to international standards
Instrumentation Calibration
Detailed calibration reports
Performing Instrumentation Calibration can help you:
Improve productivity
Enhance reliability
Increase product quality
Lower operating costs
Establish calibration traceability