TEGG Maintenance Services
do you have a project we can help with?
TEGG Maintenance Services
Preventive Maintenance Services
A TEGG Service Provider since 1993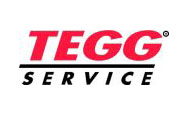 The fact is, power surges, spikes, transients and poor or even no preventive maintenance on electrical systems is causing damage on a regular basis.  These events wear down components and eventually cause premature failure.  The more power your facility uses, the greater the risk of failure.  Electrical failures are inevitable without preventive maintenance, and electrical distribution system malfunctions are now the leading cause of office structure and basic industry fire in the United States.
TEGG's primary purpose is protecting commercial and industrial facilities from electrical system failures, electrical fires, and resultant business interruptions and property damage through the implementation of comprehensive electrical preventive maintenance functions.
Shawver & Son, Inc. is the exclusive TEGG Service provider in Central and Western Oklahoma, as well as parts of Northern Texas.
Services provided by our specially trained and certified electricians:
Infrared Thermography
Ultrasonic Inspection
Power Quality Analysis
De-energized Cleaning and Testing
Voltage and Current Diagnostics
Electronic Documentation
Breaker Testing
Performing Electrical Preventative Maintenance can help you:
Prevent costly business interruptions
Reduce the costs of repairs
Extend equipment life
Reduce insurance costs
Improve safety
WE PLEDGE to be open and fair in all of our dealings with you, and pledge all of our efforts to deliver what we promised, when we promised.
OUR TEGG SERVICE SALES REPRESENTATIVES are salaried, trained professionals committed to high standards of integrity. They will focus on your specific needs to build a long-term relationship with you based on mutual trust and competitive pricing.
OUR TEGG SERVICE TECHNICAL REPRESENTATIVES are highly trained and experienced electrical system specialists committed to assuring the integrity of your electrical system. Their professional recommendations are based on assuring safety and minimizing business interruptions.